How can buildings be classified?
We spend a lot of time in various structures, more so than we ever do outside. There are different types of buildings we spend our time in and might be involved in constructing, so let's have a look at how we can classify these buildings.
Classification of buildings based on height or stories.
We can classify buildings based on how many stories it has, or how tall it is. For most multi-story buildings, framed constructions have been used in response to rising demands for space efficiency and cost-effective building techniques.
One of the advantages of a structural frame is that it allows for the largest provision of usable space with the least amount of area occupied by the framework. The structural frame system relies on a series of columns and beams that can span large distances, supporting the weight of the building's floors and roof. Developments in construction technology have made it possible to construct buildings with enormous heights and spans.
Low-Rise Buildings
Low-rise buildings normally have between one and six stories. Common low-rise building types include houses (duplexes, triplexes and fourplexes); duplexes with an accompanying secondary suite; row houses; and low-rise multi-family buildings (with fewer than five units).
These buildings must have fire separations between them, smoke alarms, adequate lighting for emergencies and at night, operable windows, outdoor stairs or ladders, and other safety features.
Examples of low-rise buildings are: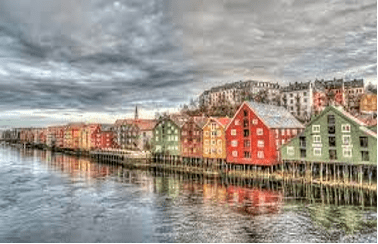 Medium-Rise Buildings
Medium-rise buildings typically range from five to twelve stories and have a width of 15 metres. They are usually residential buildings (up to five stories), office buildings, or retail buildings.
Most regulations state that these buildings must have one parking stall per four dwelling units and no internal combustion engine permitted on any floor. Lower levels must be designed with an egress path and elevators or stairs for people with physical disabilities.
Additionally, special fire separations may otherwise be required to be approved by the fire prevention office.
Examples of medium-rise buildings are:
High-Rise Buildings
High-rise buildings are mainly taller than twelve stories, though there are a few exceptions. Generally, there is no exact regulation on the number of stories in a high-rise, but they must be designed with fire separations between them to prevent "fire spread" and to guarantee safety in case of a fire.
These types of buildings are typically office buildings, residential apartments, hotels, and other commercial plazas. When constructing a tall building, two means of egress must be included. This can include elevators or fire escape ladders, meeting the requirements of the building code.
Additionally, each residential unit or hotel room must have two means of fire escape – these can be stairs, exterior balconies, interior stairways with openable windows, or a combination of these options.
Examples of high-rise buildings are: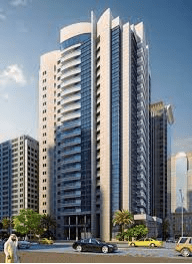 Classification of buildings based on intended use.
We can also classify buildings based on their intended use, for example residential, commercial, or industrial. Understanding the differences between residential, commercial, and industrial buildings can be helpful – and the video below can help you do just that!
Differences Between Residential, Commercial, and Industrial Construction:
Residential Buildings
A residential building is typically a place where people live. Examples include single-family homes, condos, townhouses, cooperative housing (co-ops), duplexes, triplexes, and fourplexes, as well as smaller apartment complexes, individual mobile homes, and even tiny homes.
Commercial Buildings
These buildings include locations where businesses are operated. These places include major residential complexes as well as office buildings, hospitals, restaurants, and retail stores.
Industrial Buildings
Industrial buildings are typically constructed for the production, distribution, or storage of goods. This comprises:
Producing Facilities Warehouses
Centres for Distribution
Flex Space Structures
Interested in our courses?
Interested in civil engineering? Find out more about all the civil engineering courses we have available by clicking here.
Diploma in Sustainable Construction
Diploma in Structural Engineering
Diploma in Building and Construction Engineering
Alternatively, you can view all our online engineering courses here.
Recent Posts
What is the magnitude of deflection in beams and how do we determine it? When a beam is subjected to a load, it deflects from its original position. In other words, it bends to a certain extent. The amount of deflection depends on the beam's cross-section and its strength. There are two criteria for […]